Madawaska, ME (June 9, 2021) – The Twin Rivers Paper Company has received FSSC 22000 Certification for Food Packaging, for its New York-based, Lyonsdale, Mohawk Valley, and Mill Street mills. FSSC 22000 is a GSI recognized, food safety certification developed to improve consistency and integrity throughout all aspects of the food safety supply chain. Twin Rivers' compliance to the requirements of this internationally recognized standard is another assurance that its food packaging products meet the food safety requirements its customers require.
"With the passing of the Food Safety Modernization Act (FSMA) in 2011, many of our customers are already certified or are in the process of becoming certified and statistics show that approximately one out of four companies are asking their suppliers to achieve certification. Achieving this industry-wide, recognizable, and auditable standard tells our customers that we have the proper systems in place to ensure food-safe packaging. It's something that is quickly becoming a necessary part of doing business," said Jeff Hederick, Chief Commercial Officer.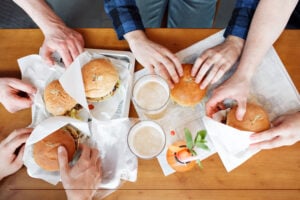 The Food Safety Certification requirements provide a rigorous system to manage food safety risks and provide safe products for use by companies in the food industry. Achieving certification is a stringent process. Twin Rivers began filing for certification in 2018, which involved supplying many months of documented information, multiple training sessions, and internal audits. This process, which promoted internal adjustments, put the company in an even stronger position of confidence in its food safety program as well as advancing its preparedness for both FSSC and customer audits.
"This certification allows us to further support what food and restaurant brands are asking for from their suppliers. It brings everybody in the supply chain under a single food safety management umbrella. Customers who purchase food at restaurants such as McDonald's or BURGER KING® can be assured that food safety is an integral part of the production process; starting with raw materials like paper and ending with the finished packaging," said Rachel Van Wychen, Packaging Director.
The Twin Rivers food packaging papers that are manufactured at its FSSC 22000 certified mills include brands such as Acadia®, EcoBarrier®, and EcoInfuse®.
Twin Rivers is currently working towards achieving FSSC 22000 for its Madawaska Mill by the end of 2021.
Media Contact:
Brian McAlary
(203) 273-9428
brian.mcalary@twinriverspaper.com